Your IFTAR Events Catered:
During this Holy Month of Ramadan, we are proud to cater the best menus, buffets, and presentation.
Planning to host an Iftar event at home or in a venue? We will work with you planning the event, decorations, tables, servers, and menu. A delicious traditional menus that remind you of home.
Please fill your info here, and one of our representatives will contact you.
Traditional Ramadan Dishes:
We offer an amazing list of Ramadan menu such as Yogurt "Laban" dishes like:
Kibbeh Labanyeh: Beef meatballs, braised in yogurt.

Zucchini with Laban: Zucchini stuffed with meat, and braised in yogurt.

Shakrieh: Lamb meat, braised in yogurt, and served with rice or burgul wheat side.

Shish Burak: Meat pockets, braised in yogurt.
We continue to offer our traditional and authentic dishes:
Sambusek Cheese, and meat.

Spinach, olives, zaatar, turkey…etc mini savory pies.

Grape leaves rolls, stuffed with beef and rice, or rice and chickpeas (Yalanji).

Ouzi and Farikeh.

Okra with a side of rice.

Green beans with a side of rice.
Ramadan Baskets:
Do not miss an amazing gift when you visit your family or friends for Iftar or gathering during Ramadan.
We offer an amazing baskets and arrangements:
Maamoul Pistachios

Maamoul Walnuts

Maamoul Dates

Maamoul Almonds.

Baklava

Milk cookies
You can always customize your maamoul and cookies selections, and add:
Nuts and dates.

Dried figs, and apricots.

Lemonade bottle

Rose water bottle.

Milk puddings (Mhallabieh), and rice puddings.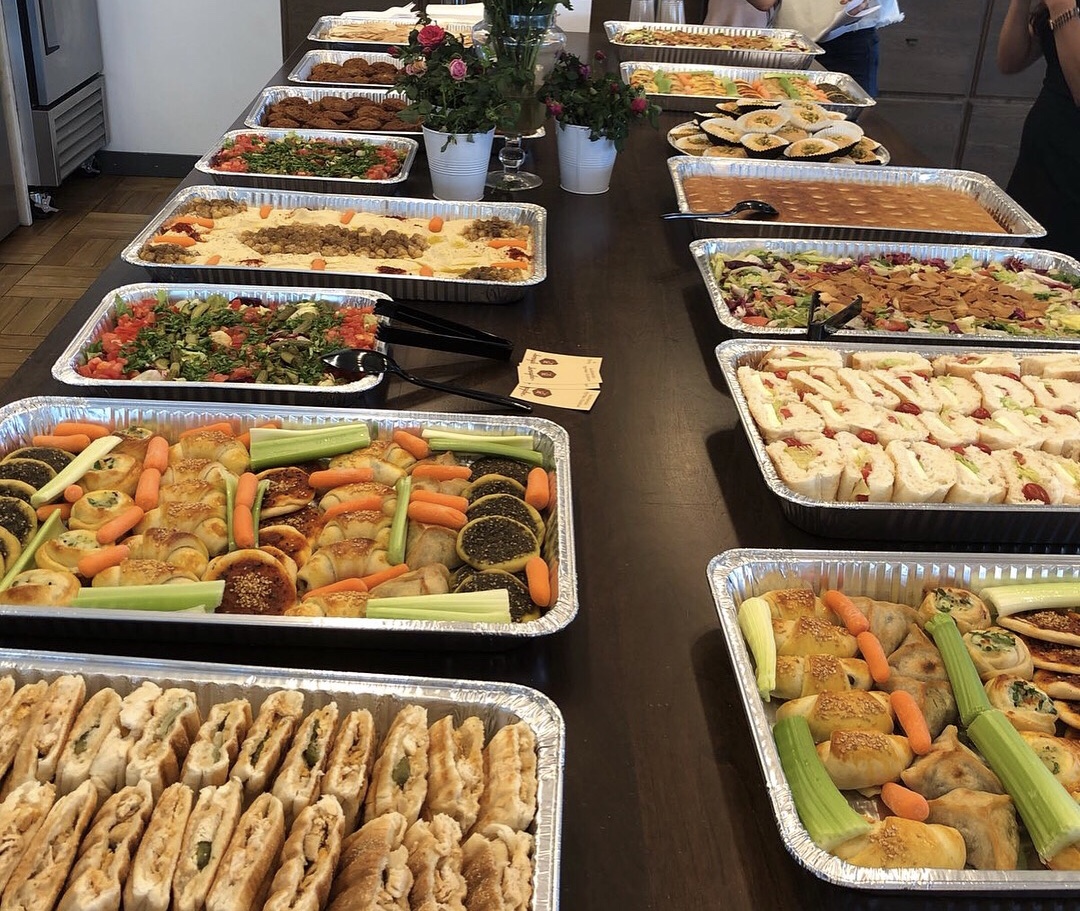 Enjoy our food and experience.